AcuraLink Overview

AcuraLink is a comprehensive navigation and connectivity experience that brings your Acura vehicle online and integrates it with cloud-based services. Enjoy streaming music, podcasts, email, and news updates via your compatible smartphone with seamless access inside your Acura. Four AcuraLink packages provide a range of services ranging from real-time traffic data and remote access to your vehicle to emergency roadside assistance and your own personal concierge.
---
---
AcuraLink Packages & Features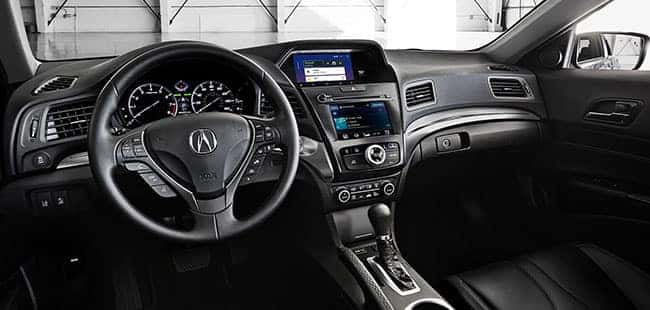 Basic
With the added convenience of the Basic package, you'll be able to easily access information inside of your Acura. This means you can get 24/7 roadside assistance, schedule service visits, and much more.
Owner's Guides –

Get information regarding warning lamps, maintenance codes, and a digital version of your owner's manual.

Recall Notifications –

Your safety is our top priority. Receive notifications on your smartphone regarding recalls for your vehicle.

Schedule Service –

Keep your Acura performing at peak performance by using the app to schedule service.

Roadside Assistance –

Get 24/7 assistance for towing services, jump-starting, tire changes, fuel delivery, and more. Available throughout the new vehicle warranty term.

Dashboard –

Monitor your mileage, fuel range, and oil life right from your app.

Vehicle Health Report –

Stay informed and prepared with monthly reports of your vehicle's status sent to your inbox.

Send Destination –

Search and send a location from your app to your Acura navigation system. (Requires In-Vehicle Navigation System)

Last Mile –

Get walking directions to your final destination right when you step out of your Acura.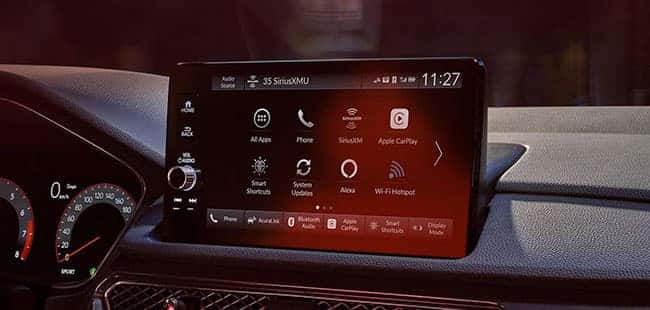 Security
Experience confidence and peace of mind with the Security package. You'll get access to features that provide a helping hand when you need it, from roadside assistance to clearing your navigation data from your app.
Automatic Collision Notification –

In the event of a collision, a live agent will contact you in order to check on your wellbeing.

Emergency Call –

Should you need help, the live agent will call for emergency assistance and will stay on the call until help arrives.

Personal Data Wipe –

Directly from the app, can you restore the factory default settings for both your navigation and audio systems.

Enhanced Roadside Assistance –

Get towing and repair services using the LINK button in your Acura.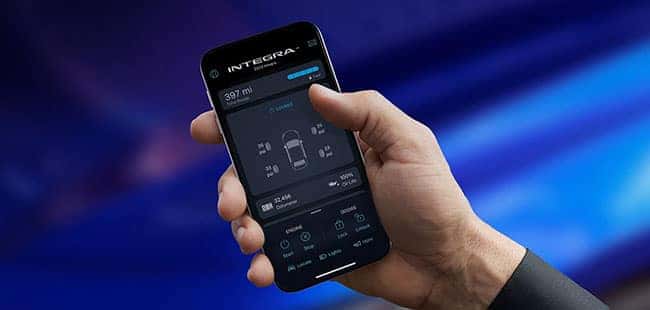 Remote
Remote Start & Stop –

Pre-heat or pre-cool your car so it's always at a comfortable temperature when you hit the road.

Security Alarm Alert –

Get alerts if your vehicle security alarm is triggered.

Amazon Alexa Skill –

Use Alexa to send commands to your vehicle.

Remote Lock & Unlock –

Remotely lock or unlock the doors of the vehicle using the app.

Find My Car –

You'll never forget where you parked your vehicle again. Right from the app, you can view your vehicle's exact location.

Geofence Alert –

Set boundaries and receive an alert each time your vehicle enters or leaves a specific area.

Speed Alert –

Get a notification each time your Acura vehicle exceeds a specific speed limit set by you.

Destination by Voice –

Speak to an IVR system to search for destinations and receive directions on your in-vehicle navigation system.

Stolen Vehicle Locator –

Your vehicle can help authorities find its location in the event that it's been stolen.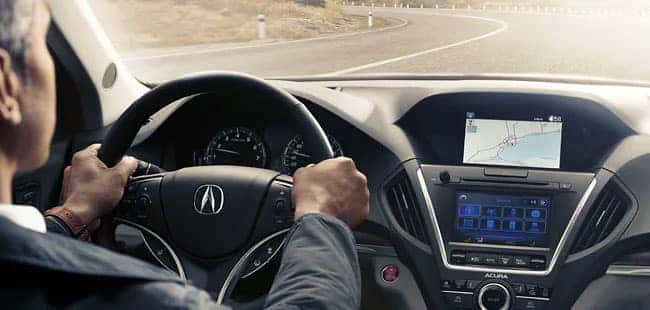 Concierge
Experience an entirely new level of convenience by speaking with a dedicated concierge that's able to help with making and confirming reservations directly from your Acura vehicle.
Includes all features of the Remote Package plus:
Personal Concierge –

Your personal concierge can help you make airline, restaurant, or hotel reservations and then send a confirmation message to your navigation system inside of your Acura.
---

---
AcuraLink Pricing
Basic
Complimentary
Security
12-Month Trial
$89/year after complimentary trial
Remote
6-Month Trial
$110/year after complimentary trial
Concierge (includes Remote Package)
6-Month Trial
$260/year after complimentary trial
---